Home
Welcome to Lakeside Leisure Centre

The Lakeside Leisure Centre is a fantastic facility located in Raymond Terrace NSW. Our modern facility is staffed by a fantastic team of friendly, committed and qualified professionals to assist you in all your aquatic and customer service needs.

We are a flagship leisure centre offering a 50-metre heated outdoor swimming pool and heated indoor swimming pool. Our facilities also include a kiosk, swim shop and recreational area with free BBQ facilities and children's play area.

The GOswim program delivers students with a new and effective way of learning how to swim. Inspiring students to explore pathways into competitive and recreational swimming. Swimming lessons are conducted by fully trained, accredited, licensed and insured teachers of swimming and water safety.

We also offer swimming birthday party packages with an inflatable, catering and pool party hosts! Come in and visit us at the Lakeside Leisure Centre, we look forward to providing you with the best services possible.
Important Update
Welcome to our new cafe!

Our refurbishment is now complete and we look forward to having you enjoy some time out with family and friends while you make your make the most of our new café space, new products and healthy menu options.

You'll also notice a new entrance to an outdoor area – perfect for those summer days.
Operating Hours
Monday & Thursday
6am - 7pm
Friday
6am - 6:30pm
Saturday & Sunday
7am - 5pm
Facilities
At Lakeside Leisure Centre we offer something for everyone. Our aquatic facility is the place to relax, play or get into shape.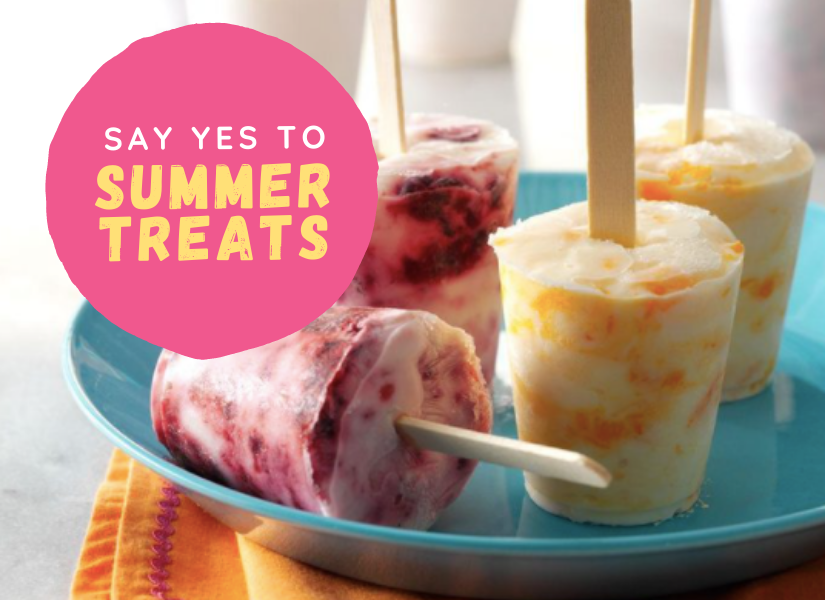 Say YES to Summer Treats
Cool down this Summer by trying these refreshing Frozen Berry Yoghurt Swirls! Quick and easy to make with only 4 ingredients - they are sure to be a hit with the whole family!
Say YES to a Safe Summer
Summer is here, and it's a great time to remind each other to be safe when in the sun or by the water!
Improve your leg strength and fitness with the Hydro Functional Kickstarter program!
We are excited to offer the Hydro Functional Kickstarter program at Lakeside Leisure Centre! The Hydro Functional Kickstarter program includes opportunity for people with knee pain or arthritis to participate in an aquatic exercise over a six week period*.​ Find out more today.
Water, what is it good for?
Drinking enough water every day is crucial for many reasons: Organ function, prevention of infection, cellular nutrition, joint health and regulation of body temperature. Learn more below.
Swim Squads
Training the champions of the future, our squad program consists of distinct levels, arranged according to the swimmers' abilities.