Home
Eased restrictions effective Monday 29-March 2021
In line with the announcement from the NSW Government, from 12.01am on Monday 29- March, NSW will further relax its COVIDSafe settings. Learn more on our COVID Updates page.
Welcome to Lakeside Leisure Centre

The Lakeside Leisure Centre is a fantastic facility located in Raymond Terrace NSW. Our modern facility is staffed by a fantastic team of friendly, committed and qualified professionals to assist you in all your aquatic and customer service needs.

We are a flagship leisure centre offering a 50-metre heated outdoor swimming pool and heated indoor swimming pool. Our facilities also include a kiosk, swim shop and recreational area with free BBQ facilities and children's play area.

The GOswim program delivers students with a new and effective way of learning how to swim. Inspiring students to explore pathways into competitive and recreational swimming. Swimming lessons are conducted by fully trained, accredited, licensed and insured teachers of swimming and water safety.

We also offer swimming birthday party packages with an inflatable, catering and pool party hosts! Come in and visit us at the Lakeside Leisure Centre, we look forward to providing you with the best services possible.
Operating Hours
Monday - Thursday 6am - 7pm

Friday 6am - 6:30pm
Saturday & Sunday 7am - 5pm
Facilities
At Lakeside Leisure Centre we offer something for everyone. Our aquatic facility is the place to relax, play or get into shape.
Become A Swim Teacher With Us!
Looking for a fun and rewarding job? Why not become a Swim Teacher? Make a difference, by giving people of all ages and abilities a skill for life, that could save a life.
$2 Pocket Change Menu
Treat yourself these school holidays with something from our $2 Pocket Change Menu!
Activities for an Action-packed April Long Weekend
With the April long weekend approaching, it's a great time to think about how to kick-start your long weekend and School Holidays, whether you're celebrating Easter or participating in other exciting events! We've put together a selection of brilliant activities to keep you entertained and active this long weekend.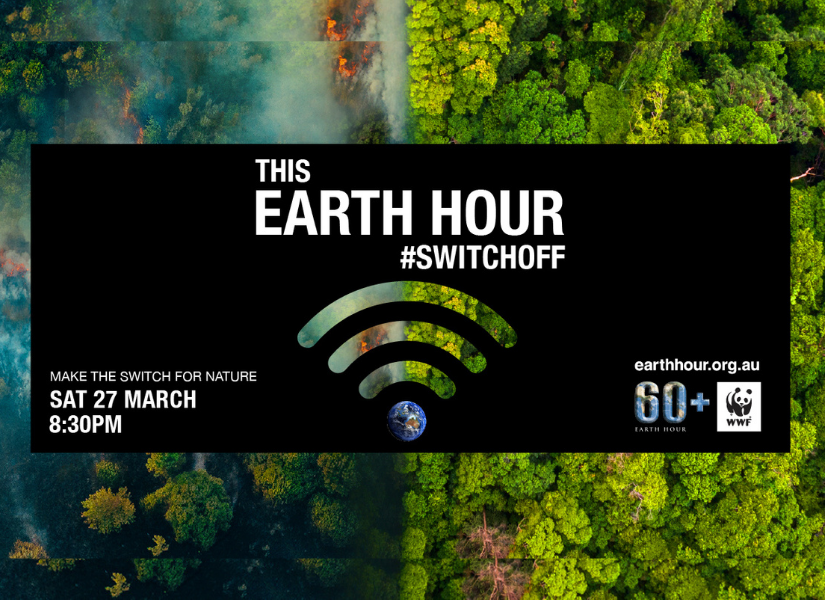 Switch Off for Earth Hour 2021
Are you taking part in Earth Hour on Saturday, March 27th at 8:30pm? Join the community in making the #SwitchforNature to support the preservation of our ecosystems and sustainable use of our natural resources, for future generations. Switch off your lights for one hour and get involved with these great ideas!
Swim Squads
Training the champions of the future, our squad program consists of distinct levels, arranged according to the swimmers' abilities.